Office of Student Affairs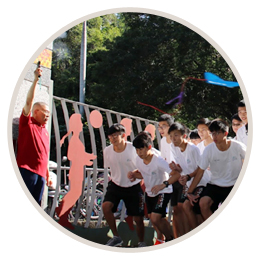 The Office of Student Affairs is responsible for the implementation & promotion of student affairs. In addition to abiding the laws set by the government, the vision of the school development is also incorporated to create a warm, friendly & innovative learning environment for students. A variety of activities are designed to inspire students and lead them to apply the skills they've learned. We anticipate our students to be able to think & create independently & spontaneously so that they will have a positive perspective in life as well as being good citizens. Organizational structure: One director & 4 sections
Discipline Section:
Reinforcing the character education
Promoting civic education
Developing students' clubs
Personal Life Section:
Reinforcing life education
Enhancing etiquette & discipline
Physical Education Section:
Emphasizing the training of body & team spirit
Promoting physical education
Hygiene Section:
Enhancing a balanced development of body and mind
Ensuring the tidiness of the campus
Promoting environmental & recycling education
The staff in the Office of Student Affairs strive to help our students in many aspects. We emphasize greatly on class management, the interaction & contact among teachers, students and parents. We expect our students to be courteous, willing to help others & self-disciplined.
Military Instructors' Office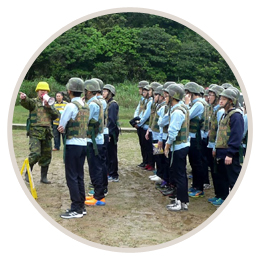 Assisting with the maintenance, promotion & implementation of campus security.
Responsible for teaching National Defense Education courses. (along with arranging for students to have the experience of "Live Fire Exercise / Target Practice"
Working with the local police to pay regular visits to students who rent apartments off- campus.
Assisting the homeroom teachers to counsel students about their lives, morals & learning.
Working with the Department of Education to promote the Echinacea Campaign (Anti- drug Education)
Ensuring the safety of students when coming to & leaving school as well as promoting the traffic safety.
Promoting national defense education diversity development activities (Adventure Education, Military institution visits).
Responsible for the implementation and promotion of the earthquake drill every semester.
Assisting the local Fire Department to promote & reinforce the concept of Disaster Readiness.
Responsible for the education and promotion of Tobacco Hazards Prevention.
Assisting alumni with applications for Service Period Deduction through national defense education.
Providing consultation services with regard to the application of military academies & physical examinations.
Lost & Found services.
Assisting the Department of Education with promoting the anti-bullying campaign on campus.
Ensuring the safety & maintaining the order of the activities held by the offices on campus.
Working with Taipei City Police Department in implementing the anti-fraud campaign.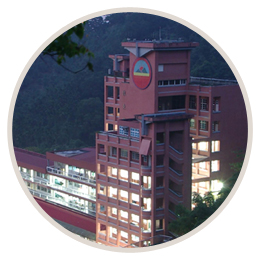 The function of the Evening Counseling Office is to ensure the serenity of campus & the safety and the order of the students. Both faculty and students are provided with the best service to create a high quality learning environment and to enhance learning efficiency.
Duties of the Individual Section:
Reinforcing campus patrol.
Implementing campus security program.
Ensuring that teachers on duty take attendance in class.
Keeping track of students' whereabouts.
Assisting with emergencies to ensure the safety of all students.